12TH APRIL 2021 - We are now OPEN again

Government guidance now allows us to re-open our facility, as we fall within the 'gym' category.
We are required to maintain our pre-existing COVID operations, and our social distancing and reduced capacity occupancy will remain in force until guidance changes.

Our opening hours and operating procedures will remain the same as they were before we closed in December.
All direct debits will resume from 12th April 2021, and we will be in touch with those who had cancelled booking for instructional session to rebook you as soon as possible. We WILL NOT be able to accept any new one to one instructional sessions until we have cleared the backlog of bookings from December 2020.
We are excited to re-open, and hopefully this will be the last time that we need to "re-open".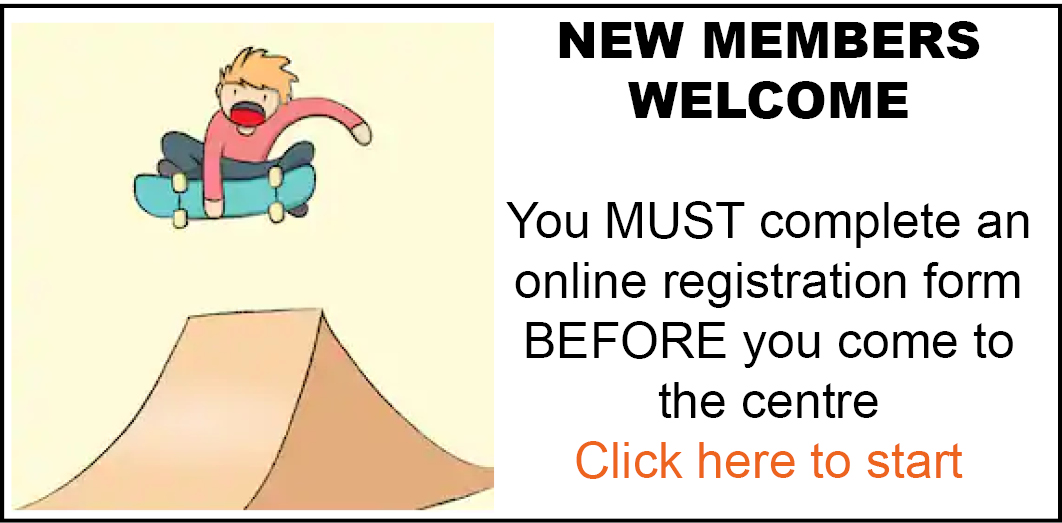 Please note that for new under 18 members, the parent or guardian who signed the consent form must present
themselves at reception on the member's first visit.
There are obviously some changes to the way we operate, and we have tried to cover these in our COVID Q&A page.
You can access the most commonly asked queries by viewing the Q&A here
Welcome to Creation Skatepark, Birmingham.


Creation is the Midlands' biggest extreme sports venue. Our skatepark is home to 23,000sqft of ramps of all shapes and sizes
suitable for BMXs, in-line skates, scooters and skateboards.
Creation Skatepark is a company limited by guarantee and a registered UK charitable organisation. Our mission is to provide a safe,
enjoyable outlet for people of all ages and backgrounds.
We also have an on-site cafe serving hot and cold drinks and food.
Open 7 days a week, 12pm-10pm Monday to Friday, and 10am-6pm on Saturdays and Sundays. We are open every day of the year,
with the exception of Christmas Day and New Year's Day!