THE VERT RAMP
Standing at 12ft 6" high and 26ft wide, the Vert ramp is a mighty big ramp. Popular for skateboarders, we have a a group of Vert Riders coming every Monday and Wednesday evening to do some seriously impressive stuff!
We have recently removed the old ladder from the side and installed a new stair set which offers a more convenient and easier access to the top of the ramp. The Vert also now benefits from super bright LED white daylight lighting!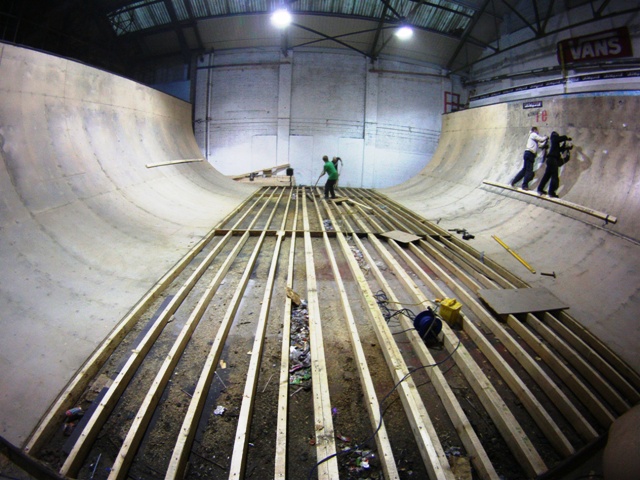 The 2014 re-skinning of the Vert ramp.
Check out these YouTube videos of users shredding it on the Vert!