THE VERT RAMP
Standing at 12ft 6" high and 26ft wide, the Vert ramp is a mighty big ramp. Popular for skateboarders, we have a a group of Vert Riders coming every Monday and Wednesday evening to do some seriously impressive stuff! The ramp was revamped in 2014 with the installation of proper stairs and new super bright LED daylight bulbs.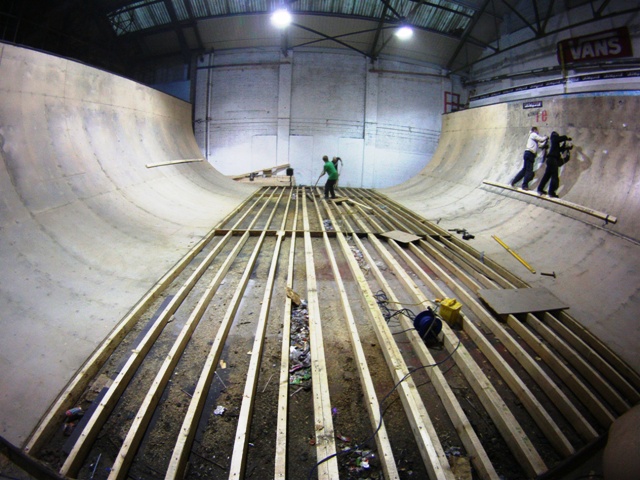 The 2014 re-skinning of the Vert ramp.
Check out these YouTube videos of users shredding it on the Vert!