THE VERT RAMP
Standing at 12ft 6" high and 26ft wide, the Vert ramp is a mighty big ramp. Popular for skateboarders, we have a a group of Vert Riders coming every Monday and Wednesday evening to do some seriously impressive stuff! The ramp was revamped in 2019 with a Satellite surface. Unfortunately, despite being a fantastic product, it has not proved massively popular with all our users, so at the end of 2020 it is planned to return the surface to a birch wood surface.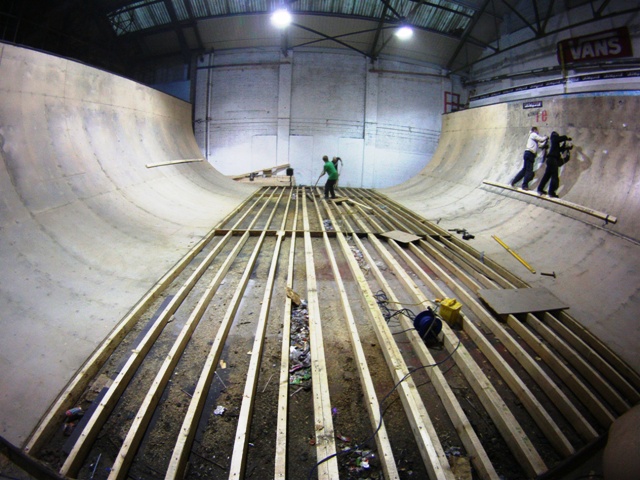 The 2014 re-skinning of the Vert ramp.
Check out these YouTube videos of users shredding it on the Vert!